Fire and Rescue Customizations
Top mount storage boxes help organize equipment and provide excellent dry storage space. Let us help you outfit your new piece of fire and rescue equipment or upgrade an existing vehicle. Easier access to equipment equals a quicker response time and reduces work load.
Example of customized fire and rescue truck
Custom Hose Holder
Custom Tank and Hose Holder
We can fabricate to suite your needs. If you need a Storage Box, Control Panel, Reel Stand, Body Board Storage, Bottle Holders, Fire Hose Rack, Pull Out Drawer, Generator Compartment, Adj Shelves, Portable & Mobile Units, Dress Up Pads, Nozzle Holders, Hose Bins and more.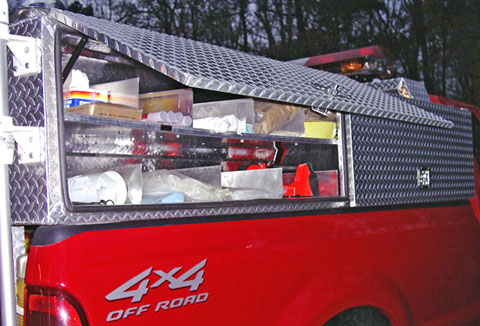 Custom Side Mount STG Boxes with Light Bar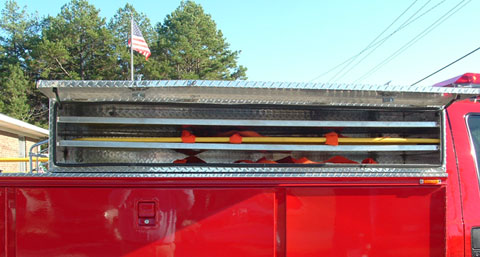 Custom Spine Board Top Mount Box